Hiq Sound Custom Built Products
The Mid-Hi cabinets shown were designed specifically for a club venue with low ceilings and a requirement for high SPL and were matched with eight of our own 18" Bass cabinets to provide a loud and undistorted response on the dance floor.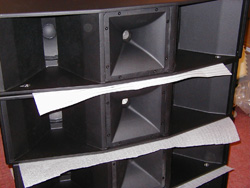 We also manufacture:-

Analogue Loudspeaker System Controllers with limiters, these have no user controls on the outside making them very useful in the club install market where the DJ's and the like fiddle with the controls usually in an expensive attempt to make the system louder! These controllers are also very quiet with a large overload margin unlike many digital types on the market.

High Power Passive Crossover Networks particularly for the mid-hi transition. These products are optimised in conjunction with our own anechoic chamber to provide a flat response in the mid-hi region for specific drive unit combinations, these are not generic devices. We currently have over 250 designs on file for various driver combinations.

If you have a specific design requirement, please contact us with details and we will be happy to discuss this with you.
Hi Q Horn Flare

High Quality fibreglass horns during manufacture. These products are frequently used on our own speakers with a requirement for a 1" compression driver and produce a very well behaved response with most drivers.
The farm sheep dog went mad again...took ages to find the bass cabinets!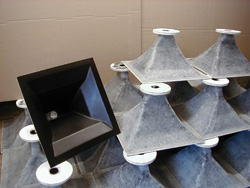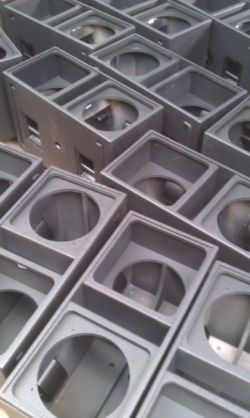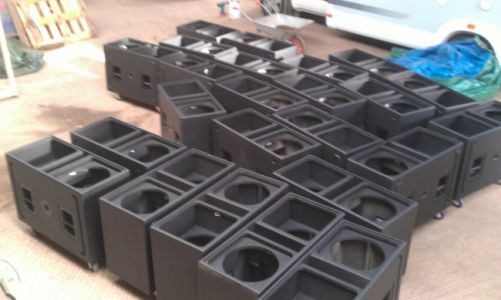 Part of the new PA system we are about to market watch this space!